Should I Be Concerned About Radon?
By Emily Davis   7/31/2020
What is Radon?
Radon is a gaseous radioactive element having the symbol Rn, the atomic number 86. It is an extremely toxic, colorless gas; it can be condensed to a transparent liquid and to an opaque, glowing solid; it is derived from the radioactive decay of radium and is used in cancer treatment, as a tracer in leak detection, and in radiography. (From the word radium, the substance from which it is derived. It is a radioactive, colorless, odorless, tasteless noble gas.
Where can Radon be found?
Radon is produced from the natural radioactive decay of uranium, which is found in all rocks and soil. Radon can also be found in water. Radon escapes easily from the ground into the air, where it decays and produces further radioactive particles.
What are the symptoms of radon in your home?
Possible symptoms include shortness of breath (difficulty breathing), a new or worsening cough, pain or tightness in the chest, hoarseness, or trouble swallowing. If you smoke and you know you've been exposed to high levels of radon, it's very important to quit smoking.
How common is it to have radon in homes?
Nearly one out of every 15 homes in the United States is estimated to have an elevated radon level (4 pCi/L or more). Elevated levels of radon gas have been found in homes in your state. Contact your state radon office for information about radon in your area.
What is a safe Radon level?
A safe level of radon gas is no radon gas. Radon gas is a carcinogen which causes lung cancer. The US EPA has put it plainly, stating, "Any radon exposure has some risk of causing lung cancer. … World Health Organization, 2009 studies show that radon is the primary cause of lung cancer among people who have never smoked. Radon Is a Cancer‑Causing, Radioactive Gas
But it still may be a problem in your home. When you breathe air containing radon, you increase your risk of getting lung cancer. In fact, the Surgeon General of the United States has warned that radon is the second leading cause of lung cancer in the United States today.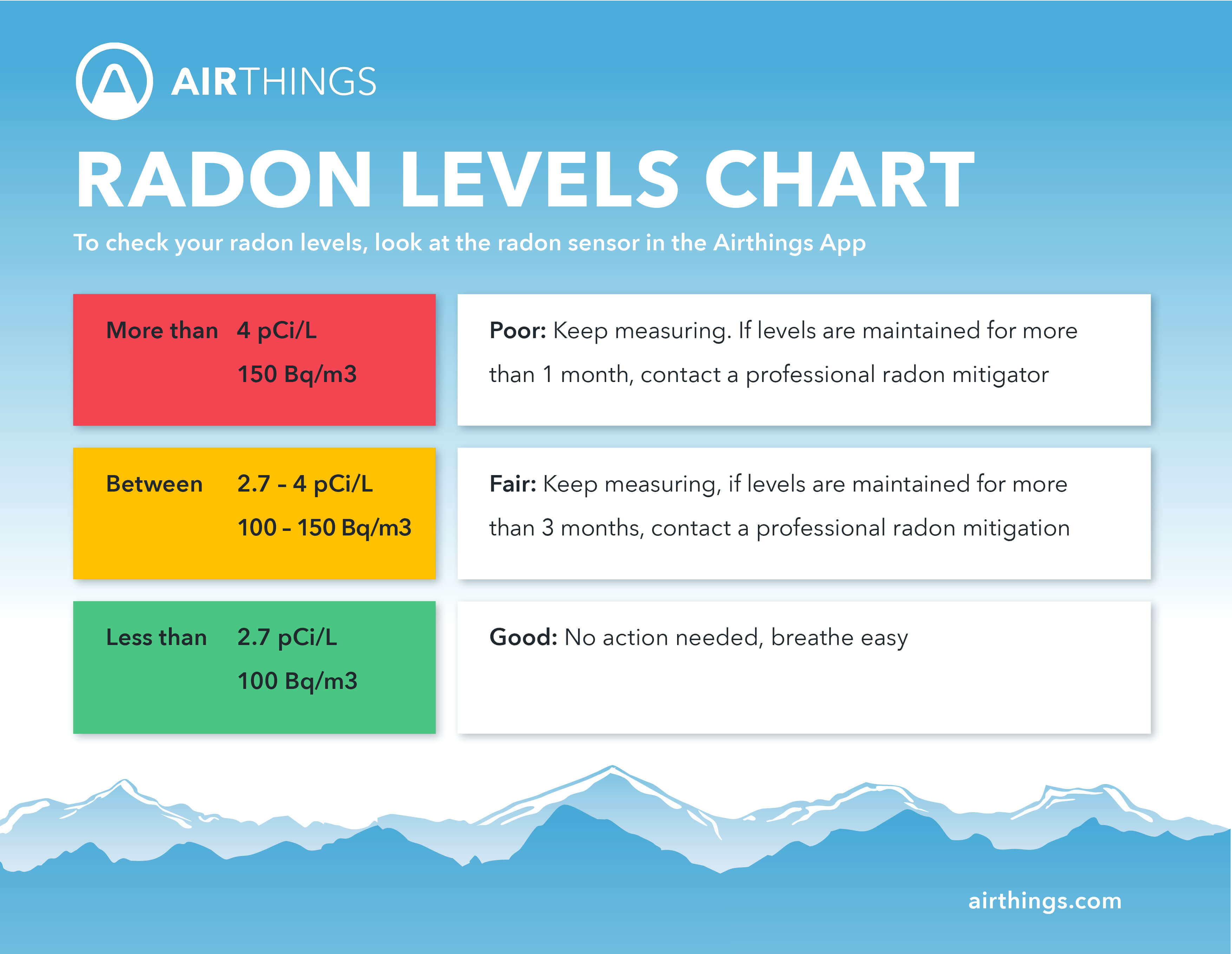 How much does it cost to get rid of radon in your home?
Some radon reduction systems can reduce radon levels in your home by up to 99%. The cost of fixing a home generally ranges from $800 to $2500 (with an average cost of $1200). Your costs may vary depending on the size and design of your home and which radon reduction methods are needed.
Myth 1: Radon isn't dangerous
Myth 2: Radon tests are expensive and take a long time
Fact: It is one of the common radon myths. A simple preliminary radon test is not at all expensive. You can buy short-term radon test kits for as little as $15 (National Radon Program Services). The cheaper short-term tests are going to be less accurate than others, but they will at least give you a rough idea of radon levels in your home. And they tend to take around 2–7 days, which means they are not time consuming. What's more, once the radon test is underway you need only to wait. In this sense, they're not overly complex to conduct. Radon Test Cost
A radon inspection ranges between $148 and $759, averaging at $447. Home test kits range between $10 and $30. However, hiring a pro is the most accurate method of testing. Costs to mitigate average $1,000 and are separate from testing.
National Average: $448
Typical Range: $148 – $758
Myth 3: You can't solve radon problems in all homes
Fact: First of all it should be noted that only 6% of homes have radon levels that need to be resolved through a form of mitigation (National Radon Program Services). Secondly, homes can be fixed through a number of different means, from a homeowner caulking foundation faults in their basement to the installation of a radon mitigation system in your home. The National Radon Program Services note that "virtually any home can be fixed," citing the above methods as the most common solutions.
Myth 4: Only some types of home need to worry about radon
The fact of the matter is radon comes up from the ground, and it depends on variable factors like "soil and atmospheric conditions" (University of Minnesota), among other factors such as construction materials and structural soundness. In short, no home is more or less susceptible because of its "type."
Myth 5: You only need to worry about radon if you live in certain areas of the country
While it's true that there are regions with more and less radon, the idea that you don't need to worry about radon just because you live in a region that tends to have low radon levels is unfounded. Radon levels are very local, and depend on soil composition, atmospheric conditions, home construction, etc. (University of Minnesota). Thus, it would be foolish not to be concerned about radon for the sole reason that the region in which you live tends to have low radon levels.
Myth 6: Radon tests from a neighbor's house are accurate indications of radon in your own home
Myth 7: All homeowners should conduct water radon tests
Fact: Radon testing is important, but water radon tests should be conducted after air radon tests. For one, many homes receive their water from a public water infrastructure, which should test and report radon levels. If you get your water from a personal well, a water radon test might be advisable, but a test of radon in the air would be an easier first test to conduct. This air test would tell you if radon is present, and airborne radon tends to be more dangerous than waterborne radon
Myth 8: Selling a home that has a history of radon is difficult
Fact: Unaddressed radon problems are obviously not attractive to homebuyers. But if measures have been taken to fix radon levels, and they have been shown to work, this can actually increase home value. Many real estate agents claim a resolved radon issue through a permanent structural fix or a radon mitigation system have a neutral effect or else a positive effect on your ability to sell a home. Radon myths like these are unfortunate as they can lead to inaction.
Myth 9: Having lived in my house for many years it wouldn't matter if I took action against radon now
Fact: This is probably the least fortunate of all the radon myths. As the National Cancer Institute notes, "Long-term exposure to radon can lead to lung cancer." It is long term exposure that matters, so it's never really too late to check your home for radon. At the very least, you might find out you do have high radon levels, allowing you to take action to protect your home.
Myth 10: Short-term tests aren't enough to make a decision about taking action to fix radon in your home
Fact: This last of of many myths is still a common one. The fact is that short-term tests can be enough, provided you use more than one. Radon.com notes that two radon tests could be enough to take action provided that at least one of the tests is above the recommended 4.0 pCi/L. This would indicate that levels at least some of the time are above recommended level, and therefore that you might want to take action. Note that if you conduct two radon tests and neither is above 4.0 pCi/L that does not mean you are safe from radon. To conclusively know if you are safe from radon you must consistently monitor radon levels. That said, short term tests can lead to radon mitigation action if they conclusively show radon levels are too high.