What types of properties can be purchased with a VA mortgage?
The VA home loan program is one of the most flexible and attractive ways to finance a home today. There's no set down payment requirement, no private mortgage insurance and rates are lower than with many other types of loan programs. It's also one of the most underutilized types of mortgages due to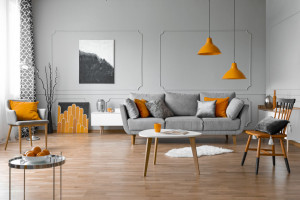 several common misconceptions.
Some veterans don't think they have served recently enough or for long enough to qualify. In reality, eligibility for a VA home loan is based on the length of time served, and the time required is less than you might think. And it doesn't matter when you served. For instance, an Army veteran with at least 90 days in service around the time of the Vietnam War is likely to be eligible. Surviving spouses of those who died while serving our country and who haven't remarried may be eligible as well.
Another common misconception is that the program only applies to the purchase of single-family homes. Single-family homes are the most common, but homes with up to four units, condominiums, townhomes and manufactured homes that meet certain criteria may be eligible to be purchased and financed using a VA mortgage as well.
Condos are often more affordable than single-family homes and can be a great option for individuals and families who like the idea of shared amenities and common spaces. If properly managed by an HOA, condominiums can be a great option for people who want to downsize, who don't want yard work and/or want to travel. Condominiums aren't for everyone, of course, but for many, it can be a great way to go for both individuals and families.
To purchase a condominium with a VA home loan, it must be located in a development that Veterans Affairs has approved. The goal of this requirement is to ensure that the development meets certain criteria designed to protect the service member or veteran. (Check to see if a condominium development is VA-approved using this search tool.) If the entire development isn't already VA approved, you can ask the development's HOA to apply for VA approval, but the process could take months and delay your purchase. The effort could be worth it, though, if you really want to purchase the property (and have the seller's cooperation) or want to live in a specific development.
Thinking about buying a condo? Whichever type of housing you're thinking of buying, buy with confidence by getting a home inspection. Call us at (410) 886-7000.