Preapproved for a home loan? Avoid these four things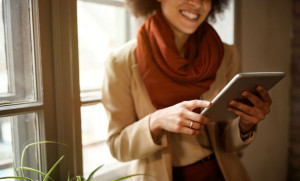 In the process of buying a home? It's important to keep in mind that your mortgage pre-approval is based on your current financial situation. Between the time you're prequalified and the time you close on your home loan, you don't want your financial situation to change much. Here are four things that you'll want to avoid doing while you're in the process of buying a home purchase:
1. Taking on more debt. Your pre-approval is based on a number of factors, including your current debt level. Avoid opening any new credit accounts, requesting a credit line increase or co-signing on a loan. As a general rule, you'll want to avoid taking on any new debt while you're in the process of buying a home. That includes store credit cards and in-store credit.
2. Changing your job. Sometimes job changes are inevitable, but when you're preparing to purchase a home it's important to consider the impact any change may have. Your employment status, the length of time on the job and the size of your paycheck can all be factors that your pre-approval is based on.
3. Making a big purchase. Check with your lender before making any big purchase, either with credit or with cash. Wait to purchase furniture and other big-ticket items until after you have closed on your new home. The goal is to keep your financial situation stable.
4. Making late payments. Stay up to date on all of your credit obligations and utility payments. Now is not the time to pay a bill late or overdraft your checking account.
Now that you know what NOT to do, here are a couple of things you'll want to make sure that you do. If your lender contacts you for additional information, respond in a timely manner. Provide your lender with any deposits to any of your accounts other than your paycheck into your bank accounts. Communicating regularly with your lender is one important way to make sure the home buying process is a smooth one.