The spring home buying season is almost here
Ready to make a move? Home buying activity doesn't typically start to shift into high gear until late April or May. Yet if you're thinking about purchasing a home this year, you may want to consider getting started now. Mortgage rates are low and there's less competition among other homebuyers compared with later in the year.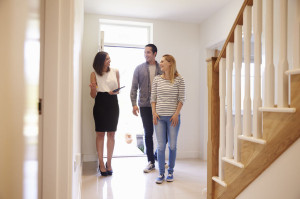 The first step in your home buying journey is getting pre-approved for a home loan. That way, you'll know what you can afford before you start house hunting. You'll also be able to make an offer right away on a home that's in your price range and budget. Most sellers won't accept offers from homebuyers who aren't pre-approved for financing. And you won't have to waste your time looking at homes you can't afford. Getting pre-approved is important any time of the year and in any type of housing market, but especially important in today's competitive environment. It's a critical step in the home buying process, just like the home inspection.
By lining up your financing and starting your home search now, you won't be competing with other buyers who plan to wait to start the home buying process until closer to the end of the school year. There are fewer listings this time of the year, for sure. But less competition from other home buyers is likely to more than make up for that fact. Another plus: those who list their homes to sell in the off-season are typically serious sellers who are ready to finalize a deal and move.
Home buying activity tends to climb throughout spring, peaking in June and July. Then it begins to taper off to lower levels of home buying activity in the fall and winter months when many homeowners aren't as inclined to move. Most homebuyers prefer to move during the summer months for a variety of reasons. Many people, for example, can more easily take off a week during the summer months to facilitate a move, for example. The weather is better. And families with children in school typically want to have a household move completed during the summer break so that their children can begin the school year in their new location. If you've purchased your home in the spring, you can enjoy the summer months enjoying your new home instead of shopping for one or packing and moving.
There are, of course, pros and cons to buying a home at any time of the year. But the unique benefits of the off-season can make it a great time to buy.