Found the perfect home? Don't forget the home inspection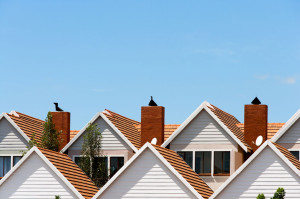 Ready to make a move? Finding the right property can be a daunting task. In addition to selecting a design and a floor plan that you like, you also have to think about the condition the home is in.
Although it might be tempting to sign a mortgage as quickly as possible and start the moving process, it makes much more sense to invest in a thorough home inspection first. We take great pride in offering our customers home inspections covering areas of the home such as:
Walls, ceilings, floors, windows and doors. We'll look at a wide range of structural components throughout the home.
Interior plumbing system. We'll look for signs of leaks and other issues, such as water damage.
Foundation. The foundation is the backbone of any building. We'll look for any issues there, too. In some cases, foundations can be repaired, but it's often an extensive and costly process.
Roof. Roofs protect us from the elements, but they're also exposed to wind, water, and the sun's harsh UV rays. An inefficient roof can jack up utility costs and make your home inefficient. A roof that needs to be replaced can be costly. We'll take a look at the roof, attic and visible insulation.
Heating and cooling system. Weather permitting, we'll take a look at both of these systems and how well they work.
Electrical system. We'll take a look for any visible signs of electrical issues.
After we complete our home inspection, we may recommend additional testing by a specialist in a specific area if we spot an issue we're concerned with, such as termites. We always welcome home buyers to accompany us on our home inspections, because we can answer any questions they may have before they receive our written report.
Don't rush through the home buying process. Take your time and make sure you're getting the best deal possible. Call us today to learn more. (410) 886-7000