Do you have a move in your future? Whether you're handling the moving process yourself or hiring a mover, here are somecriticalt steps to ensure your move is a successful one:
Hiring a mover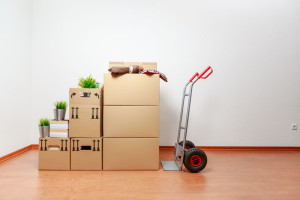 —Do your research. The Better Business Bureau hears from consumers nationwide who have had significant problems with their moves, such as having their belongings stolen or damaged or any number of issues. Check the moving company's record with the state in which it is based. In addition, all interstate movers must be licensed by the federal government and are assigned a motor carrier number. These numbers can be verified on the Federal Motor Carrier Safety Administration's website.
—Get at least three written estimates. The key is to insist on in-home forecasts instead of an over-the-phone estimate. Don't automatically go with the lowest estimate; consider a mover's record and references and consider what each company includes for the price quoted. Remember, if it seems too good to be true, it probably is.
—Consider purchasing insurance. When moving, you'll have several insurance options available to you, ranging from total replacement value to more limited coverage. The most extensive coverage, total replacement value, is the most costly. But with that coverage, any of your belongings that are lost or damaged will be repaired or replaced, or you'll be given a cash settlement.
Moving yourself
—Line up friends and family willing to help. You'll need help making a move, and it's important to make arrangements well ahead of time for help on moving day. You'll need people to help you move heavy and bulky items, both in the city you're moving from and the area you're moving to.
—Rent a truck or trailer from a reputable company. Ask friends and family for recommendations and check the company's record with the BBB.
—Go through your belongings before the move. Whether you're moving yourself or having a moving company handle it, go through your belongings and donate or sell those things you no longer use. Food, especially canned food, can be heavy. Donate excess food items and items you no longer need or use before moving day. You'll have less to move!
—Have a plan for moving valuables. Keep jewelry and other high-value items close and secure during your move.
—Check your insurance options. Check with your insurance agent to review your insurance options in the event your personal belongings are damaged, lost or stolen during a move.