Are there any child safety hazards in your home?
Have a little one in your house? You've likely did your fair share of child proofing in every room of your home. Unfortunately, there are a number of hazards in homes today that many parents do not realize pose a safety threat. What should you look out for? Here's a look at some everyday items that are dangerous to children: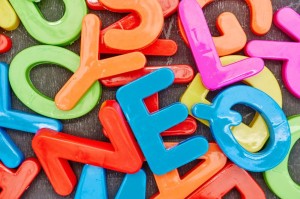 Clothing hampers: On the surface they seem innocuous, but mesh hampers can be dangerous. Why? They often have sharp wires. And if they come detached, they can cause eye injuries.
Magnets: Alphabet magnets are a staple in many households. They're great to teach the basics of language, right? What could go wrong? Think again. If a child swallows a magnet, they can cause serious harm to their digestive tract.
Detergent pods: Their color makes them look visually appealing to curious kids. But the contents are toxic if consumed. Keep other poisonous household products, such as liquid detergent and bleach, out of reach.
Hard candy: Hard candies are a choking hazard to little ones. Never give hard candy or gum to children ages 4 and younger.
Immersion blenders: A versatile kitchen tool, these appliances can spell trouble. Why? Because the power button is on the side and can turn on accidentally. Always make sure the gadget is unplugged and out of reach of small hands.
Prescriptions: Often brightly colored like candy, medications can appeal to little ones. Not only are they choking hazards, but they can be poison to little bodies. Always keep your pharmaceuticals on a shelf or in a medicine cabinet, ideally locked. Make sure your guests do, too.
Recalled child products: From toys to formula, the most dangerous item in your home can be something that's already been recalled by the Consumer Product Safety Commission (CSPC). Do your family a favor and sign up for alerts.